Discover our Cosmetic Range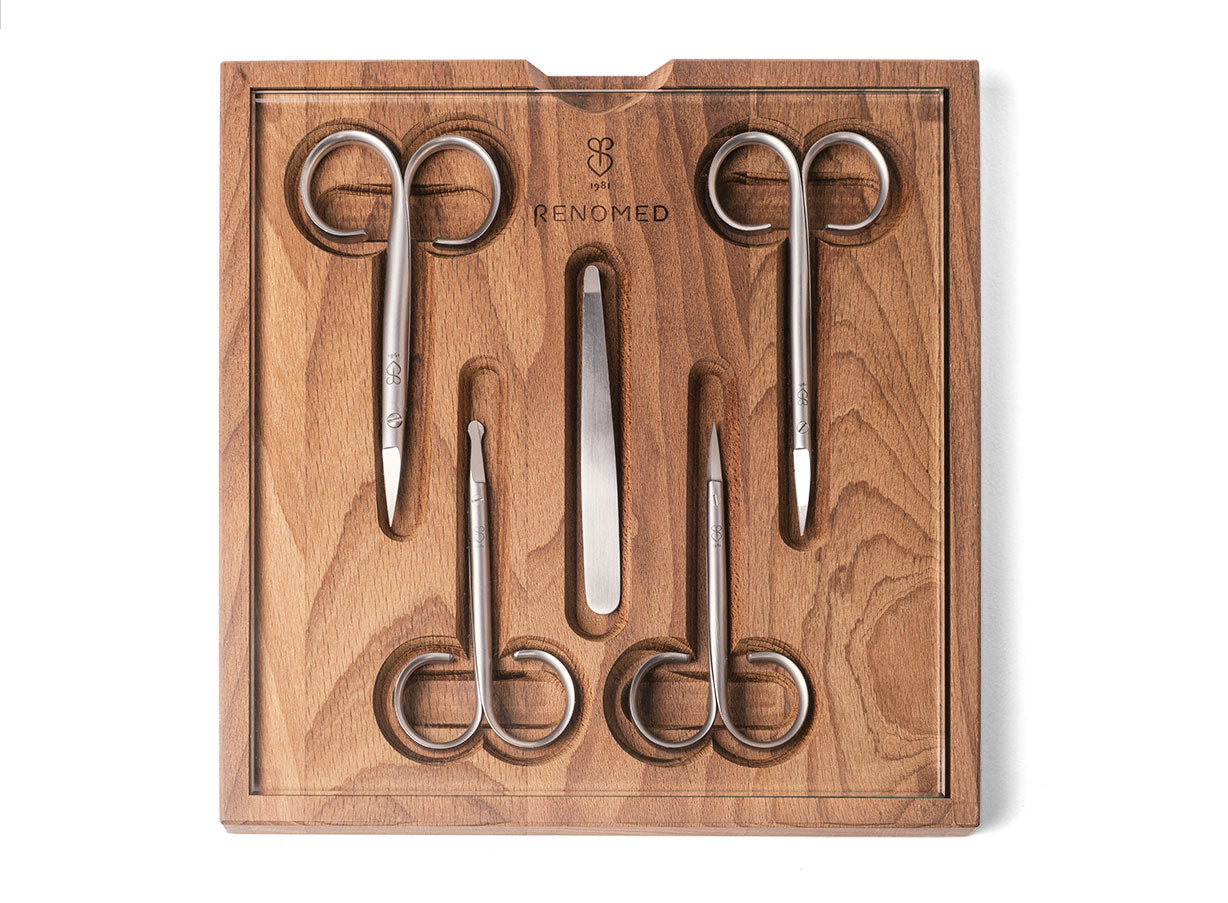 New in the USA - Premium Hand-crafted Manicure and Pedicure Tools. Time to Elevate Your Home Grooming
Discover this new range of handcrafted manicure and pedicure tools, now available in the USA.
They're Exclusive Luxury.
With Renomed, you're not investing in tools; you're investing in your confidence. Your image, and your future success.
Remember, the quality of your nails reflects your commitment to excellence.
With Renomed, that excellence is now within your reach. Don't let a small detail like your nails chip away at your confidence.
Invest In Yourself Today
Now, you may be thinking - what makes Renomed any different? Why should you trust us over any other brand in the market?

Here's why - at Renomed, we understand the power of details.

We understand the intricate link between self-care and self-confidence. We recognize that in your pursuit of excellence, every detail, no matter how small, counts. And since 1981 Renomed has served the premium manicure and pedicure market in Europe.
That's why we've dedicated ourselves to crafting tools that meet your high standards. Our products aren't just 'good enough' - they're exceptional. And it isn't only our opinion - Renomed has won the European German Design Award a few times already. 
2016

We launched new, exclusive ranges of scissors into the market – GRAY, SILVER and BLACK LINE.

The company's products were endorsed by a number of awards won during various contests and exhibitions, including the prestigious IF GOLD DESIGN AWARD.

2017

In 2017 we received the German Design Award established at the initiative of the German Bundestag in 1953 and awarded by the German Design Council.

2019

Incredible honor for our company. Once again we are awarded with IF Design Award. This time in product packaging category.
Now Renomed is available in the USA
Just like you, our clients are high-achievers. They know that how they take care of themselves shows how serious they are about their work and how much they want to succeed.
They know something as simple as well-groomed nails says a lot about their devotion to a professional image.